A staple of many a preseason camp is goal-setting. It taps into the competitive nature of athletes and coaches, to aspire and work toward targets, both for the individuals and the collective, the team.
They must be specific and measurable; within reason, but also just out of reach. To reach these goals will require more than before. Goal-setting asks us to give it everything we've got, and then some.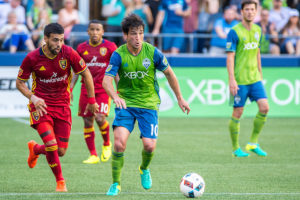 Entering a ninth season in MLS, Sounders FC is well into its adolescence. Whereas the formative years were filled with modest accomplishments – winning season series, making the playoffs – those benchmarks are now merely base camps for assault on the summit.