It's an unimaginable scene playing out at Chivas USA.
Here is MLS, seemingly at the height of its off-field success and soon heading into its 20th season, with franchise fees of $100 million, cities queuing up to join and a huge new TV contract.
Yet the franchise that signaled the start of spring growth following two failures in Florida–that club is bound for the scrap heap come season's end. And that's difficult to comprehend, let alone witness.
It's not easy to watch, this writhing carcass of Chivas USA. Where more than 19,000 once watched the Goats at StubHub Center, only a scattering of diehards remain.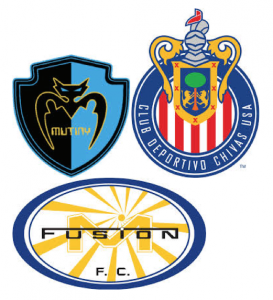 If you've followed American soccer beyond, say, 2002, the sight of failing franchises is all too familiar. One NASL offseason saw eight teams  erased. And although MLS terms this two-year (minimum) hiatus a re-brand, it really looks and feels like the Goats are going to slaughter. Whatever form the so-called LA2 takes will bear little resemblance to CUSA. The crest and records will join those of the dusty Fusion and Mutiny archives. StubHub will once again become a single-family dwelling. Continue reading Sad, sad story and hopefully a silver lining →