He commenced his career in Toronto, played for Canada's Olympic and national teams, and has made the Great White North's largest city his home. And yet on Saturday, despite never setting foot in CenturyLink Field, Jack Brand will bleed Rave Green.
"Some of my friends will curse me for that," says Brand, "(but) my heart is with Seattle."
It's not so much the quantity of time Brand spent in Seattle in his earlier years. Rather, it is the quality of that tenure. He was part of something truly special, both in Sounders lore and the rebirth of the game with a semipro club comprised of local lads.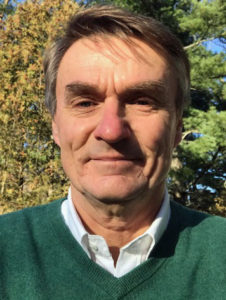 Brand, now 64, presides over his family's business, based in nearby Mississauga. The Brand Felt Ltd. manufactures industrial felt for a multitude of industries, exporting worldwide. The German-born Brand, at 17, was sent abroad by his father, company founder Klaus Brand, to study in New York state. Although he had played for then-West Germany's youth national team, his father forbade him from turning pro at the time.
Beckoned to Seattle Continue reading Brand Him A Sounder →