So exactly when did DeAndre Yedlin become an old man? Answer: The moment this list of of the youngest capped homegrown Washingtonians was compiled.
Tuesday night in Dublin, Mercer Island native Jordan Morris became the ninth Evergreen State native to play for the US Men's National Team while under the age of 21. In fact, at only 23 days past his 20th birthday, Morris is the second-youngest on the list, behind Everett native Chris Henderson. Now Sounders FC sporting director, Henderson (19 years, 119 days) is the only teen on the list.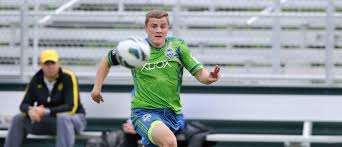 Morris is currently a Stanford sophomore and product of the Sounders FC Academy. In the U.S. loss to Ireland (4:1) he came on in the 76th minute for Timmy Chandler.