When he takes his place on the terra firma of BMO Field on Saturday night, the mission of Jordan Morris is to do whatever it takes for the Sounders to bring home the Anschutz Trophy.
Win the ball. Hold the ball. Connect. Cover and mark bigs on Reds set plays. Set-up or score a goal, all the better. But just win.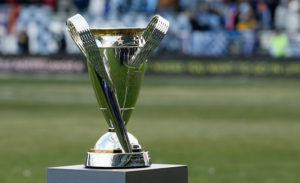 It would be Seattle's first such championship in the top flight of North American soccer, and it would obviously hold extra special meaning to a Mercer Islander who grew up watching the boys in Rave. And given Puget Sound's proclivity for producing top-class players, it would be a fantasy come true for fans, to see a homegrown lad lift MLS Cup.