It lasted just four days and only one round of matches. Still, America's first work stoppage for professional soccer left a mark as plain as studs being raked down an opponent's shin.
And while many markets witnessed little disruption to business as usual, Seattle was not spared. All but a handful of players walked out and the replacements' display was televised for all to see.
Here's a chronological look back at how the North American Soccer League strike of 1979 played out for the Sounders.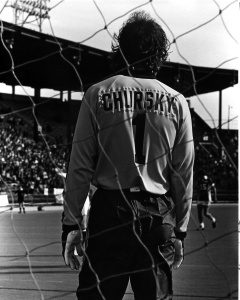 Owners of the 24 teams had set on a collision course with the players for nearly two years. In 1977, 93 percent of the players voted to authorize formation of a union. By August of 1978, 75 percent voted to be represented by the NASL Players Association.
The National Labor Relations Board promptly certifies the union, and just as promptly NASL owners refuse to recognize the union.