It's pretty obvious why producers created the original This Is Your Life program. Someone attending a wake or memorial wondered why all the good tales are told a tad too late for the honoree.
Hmm, posed the producer. 'Why not share stories when he's a man in full, closer to halftime than full-time?'
That's why the Washington State legends of Soccer believe Feb. 28 is precisely the right time to present, Brian Schmetzer: This Is Your Life.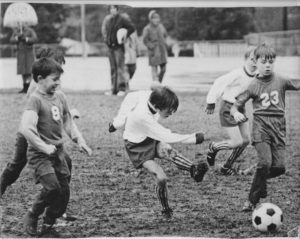 There, on the eve of his first full season in charge of Sounders FC – and as MLS Cup holder – Schmetzer's past will be brought forward to the present by a bunch of friends, family, teammates, coaches and peers. All of this will prompt some undoubtedly juicy accounts. And you're invited to listen in.