Wanted: Someone to supervise 300 kids 24/7 during summer, take 22 rowdy college boys cross-country to win a soccer championship in the fall, marry a couple on Saturday, christen a newborn on Sunday, keynote a corporate speech to hundreds first thing Monday and pull votes for a stadium initiative on Tuesday. Ten fingers not necessary. Sense of humor a must.
Unless your name happens to be Charles Clifford McCrath, there's no need to apply.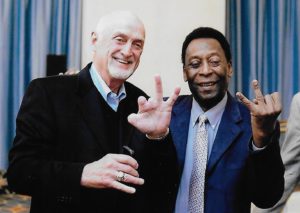 On Saturday, Feb. 11, a true treasure of Seattle and soccer, Cliff McCrath, will be inducted into Seattle Pacific University's Falcon Legends Hall of Fame. McCrath knows the drill. After all, it's his 10th such enshrinement around the country.
Unlike the others, however, this will be celebrated on his turf, where since arriving 47 years ago he grew to be an outsized figure capable of accomplishing amazing feats for a sport that, at times, struggled to take hold.