For every 10 kids out there dreaming of the day they deliver the big game-winning goal, there's one moppet visualizing the sensational dive that saves the day.
These Tim Howard and Hope Solo wannabes may see themselves flinging themselves from post to post, effectively serving as a force field denying balls entry to the ol' onion bag.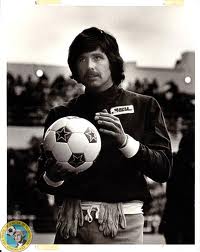 Sometimes dreams come true, such as Kasey Keller's signature performance versus Brazil in 1998. He saved everything, secured the shutout and the U.S. won, 1-0. But a busy day at the keeper's office more often ends in defeat, such as Howard's fate following his World Cup record 16 stops against Belgium.
So it should come no real surprise that in tying the Sounders FC record with 10 saves at Columbus, Stefan Frei was unable save the day. In fact, given that Frei's made a total of 18 saves in the previous three matches, it's a bit of a wonder that Seattle had won three straight.