If only a suitable Seattle venue had existed in 1996. That void proved the major obstacle preventing the Sounders from becoming a charter member of Major League Soccer.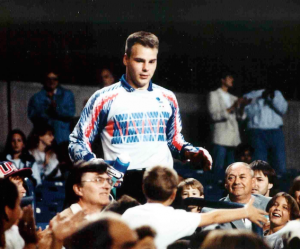 Before MLS opened its doors, Seattle reigned as America's best by virtue of winning the 1995 A-League title (and repeating the following year), and did so with virtually a homegrown side. Imagine if Hinton had taken them en masse to the next level.
Eight players from the '95 squad are listed on either the first of second XI below, and were MLS caliber. In fact, of the first team, eight went on to play MLS while two others had already made the NASL grade. Of course, Hahnemann–the only unanimous choice–went on to play the majority of his career in England.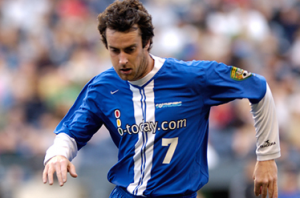 The A-League in 1994 and '95 was the U.S. de facto Division I, with a high concentration of domestic talent. The voting reflects that; six players from '94-95 made the first team, effectively bumping latter day MVPs Baena and Le Toux to the second XI. Le Toux is one of nine on the first and second teams to have played on either the '05 or '07 USL-1 champions.
Continue reading All-Time A-League/USL Sounders Selection: A Closer Look →