Before the Galaxy, before Portland and even before Vancouver, the Sounders found their first rival in San Jose.
The Quakes, who come to the CLink for the 57th meeting with Seattle on Saturday, were the first foe that the Sounders and the fans learned to hate. Of course, breaking a favorite's leg will do that.
Our wayback machine takes us to Memorial Stadium on the evening of May 19, 1974. Knotted at 1-1 in the 78th minute, Seattle winger Pepe Fernandez latches onto a loose ball at midfield and drives toward the west goal.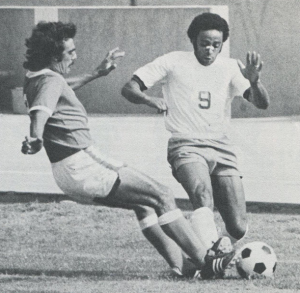 Fernandez, a former NASL MVP, has won over fans in the first three games of the Sounders' existence with his close control and ability to make plays. His corner kick to John Rowlands had opened the scoring.
Now, having beaten one defender and bearing down on goal, Fernandez rips a shot from the top of the box that goes past the onrushing keeper and flies into the net. The goal will win the game for the Sounders, but the momentary jubilation quickly gives way to a sick sense throughout the park.
Players frantically motion to the bench to send medical staff. A split-second after the ball left Pepe's laces a Quakes defender came down on the outstretched leg, snapping two bones just above the right ankle.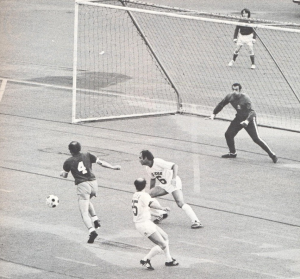 Fernandez leaves by stretcher. He won't return to the field for 357 days, and he's never again the same, vibrant attacker.
Rubbing salt in the wound, San Jose GM Dick Berg protests the outcome, a 3-1 loss, claiming the Sounders watered the artificial turf as a ploy to slow the Earthquakes forwards. Berg even goes as far as to assert the wet turf caused to Fernandez to slip and fracture his leg.
The protest was denied and the Sounders went on to beat San Jose again on the road and twice more for good measure in '75. Still, the Earthquakes finished that 1974 season two points ahead of Seattle for the final West playoff berth. That outcome was almost more than the fans could bear.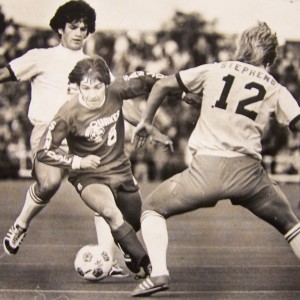 An average of 44 fouls were whistled in the first four Seattle-San Jose matches (by comparison, the Sounders series with FC Dallas is the most chippy, averaging 30 fouls). In time, however, the tensions subsided.
Thanks to a playoff meeting with the Sounders in '75, Portland would soon evoke the most passionate display by both supporters and players, and soon after Vancouver also contended for Public Enemy No. 1 around the Emerald City.
Yet for those who've been Sounders since the very beginning, San Jose may have changed their name, colors and crest many times over, but there's always some extra vitriol saved for those who hail from those who effectively cut short a hero's career and the cold-blooded exec who refused to own it.
And now, bring on the Quakes.