You couldn't tell the players without a program, and your program was useless unless you arrived at the park early enough to hear the squad announced. That was the first lesson learned upon attending a British football match some 30 years ago. It was a brisk spring evening in Scotland, with dust swirling in a windswept, dilapidated ground of Stirling Albion (don't ask).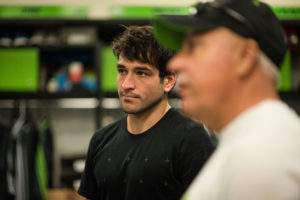 There were no programs and not a lot of spectators either. Although Scottish in heritage this visitor didn't speak the language. But I'm pretty sure the ol' man in tweed a few yards away was suggesting I keep an eye on the No. 10. And ain't that always the case?
Since the height of Pelé's reign, the No. 10 shirt has been football's most prized. In theory, it should be issued to a player of quality (at least compared to the rest of the squad). Ideally, it would be worn by an attacking player with a creative, cunning mind to go along with a quiver of skills for surgically dismembering a defense.
Enter Nicolás Lodeiro, Seattle's new No. 10 and most recently of Boca Juniors. Talk about the pressure and expectation of wearing that number, at La Bombonera Lodeiro was tracing the footsteps of both a demigod (Maradona) and a recently retired legend (Riquelme). And Nico handled it with aplomb, settling in soon after his arrival and leading Boca to the domestic double.