One the morning of Nov. 27, 1985, planes departed from the Midwest, Southern California and the East Coast carrying teams to Tacoma, Wash., for the NAIA Women's Soccer Championships. They were all flying into what would become the strangest and one of the most controversial national finals in collegiate annals.
It was Thanksgiving Eve and by nightfall over a foot of snow would cover the grass of Baker Stadium on the University of Puget Sound campus. Semifinal games were slated to be played on that field two days later, posing a problem for Mike Jennings.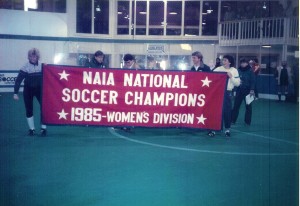 It's not as if Jennings needed more on his plate that Thanksgiving. He was the father of newborn twins earning around $3,000 as the Loggers' coach. His role as tournament director was voluntary. He was also enrolled in the university's physical therapy program.