Looking back, those first impressions of Marcus Hahnemann were the most telling. That last 24 years have only served up reinforcements.
He arrived at Whidbey Island's Camp Casey as the third- or fourth-choice goalkeeper. A week later Hahnemann was Number 2 and by late September the starter for Seattle Pacific. It was not only his ability, but his drive that made the difference.
That winter, prior to an intramural basketball game featuring a team of SPU soccer players, Hahnemann capped the pregame huddle by barking, "Kyle on three. One-two-three: Kyle!" Our first child had been born the previous morning. His name: Kyle. More than just a colorful character, this young man was not only very much aware but thoughtful of others.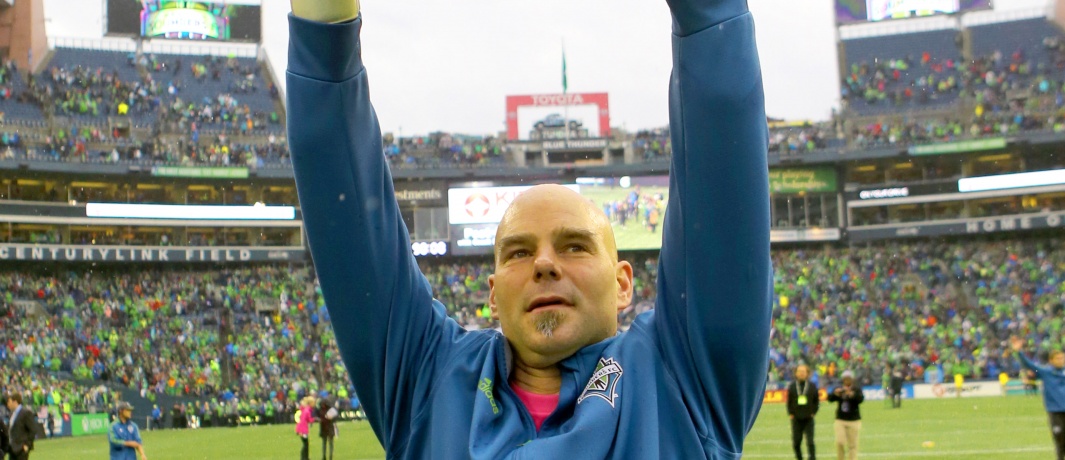 That's what made it so easy to root for him all these years, knowing that he was earnest and talented and caring and so full of life. The fact that he started and finished his body of work in his hometown merely made it better. Best of all, however, is knowing he traveled the world and represented himself and Seattle with an honesty and transparency that is refreshing and also emblematic of what we desire of our ambassadors.