So many pieces fell precisely into place, it's not surprising that the Sounders' very first season came to be known as Camelot. A huge opening night turnout, the immediate and steadfast bonding between enthusiastic new fans and deeply appreciative and earnest players.
It was beyond what anyone had hoped for, in terms of both wins and bottom line, but also in laying a firm foundation for everything that has been built in the 44 years since. Today, comes the story of a somewhat forgotten figure who, in retrospect, casts a much larger shadow than his diminutive frame or equally slight statistics might suggest.
As is too often the case, we duly recognize people too late, after they have passed. Unfortunately, that is the context of sharing these memories of an original Sounder who died thousands of miles away from Seattle on the Friday before Christmas.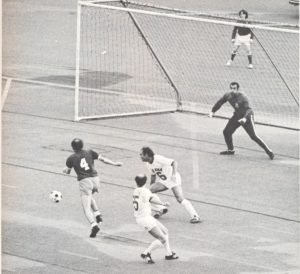 Willie Penman is a name with which you should become familiar. When you next thrice bellow the name of a goal scorer, know that Wee Willie was the first to send a Sounders crowd to its feet, the first to feel the rush of sound and energy follow the ball into the back of the net. It's as simple as this: Penman scored barely two minutes into the first Sounders home match. And the rest is history.
A True Original